PTA (Parent Teacher association)
Fonthill is incredibly proud of its PTA members who work so hard to bring exciting opportunities to the children and support the school in any way they can.
This year they have supported all of our outstanding events - sessions where the children who have demonstrated outstanding school values are rewarded with craft, sports and special activities.
They have also helped us to raise money for Children In Need and Comic Relief each year.
The PTA also organised a Christmas Fayre as well as an Halloween and Spring disco, which all raised funds for the school.
Please see our latest newsletter below.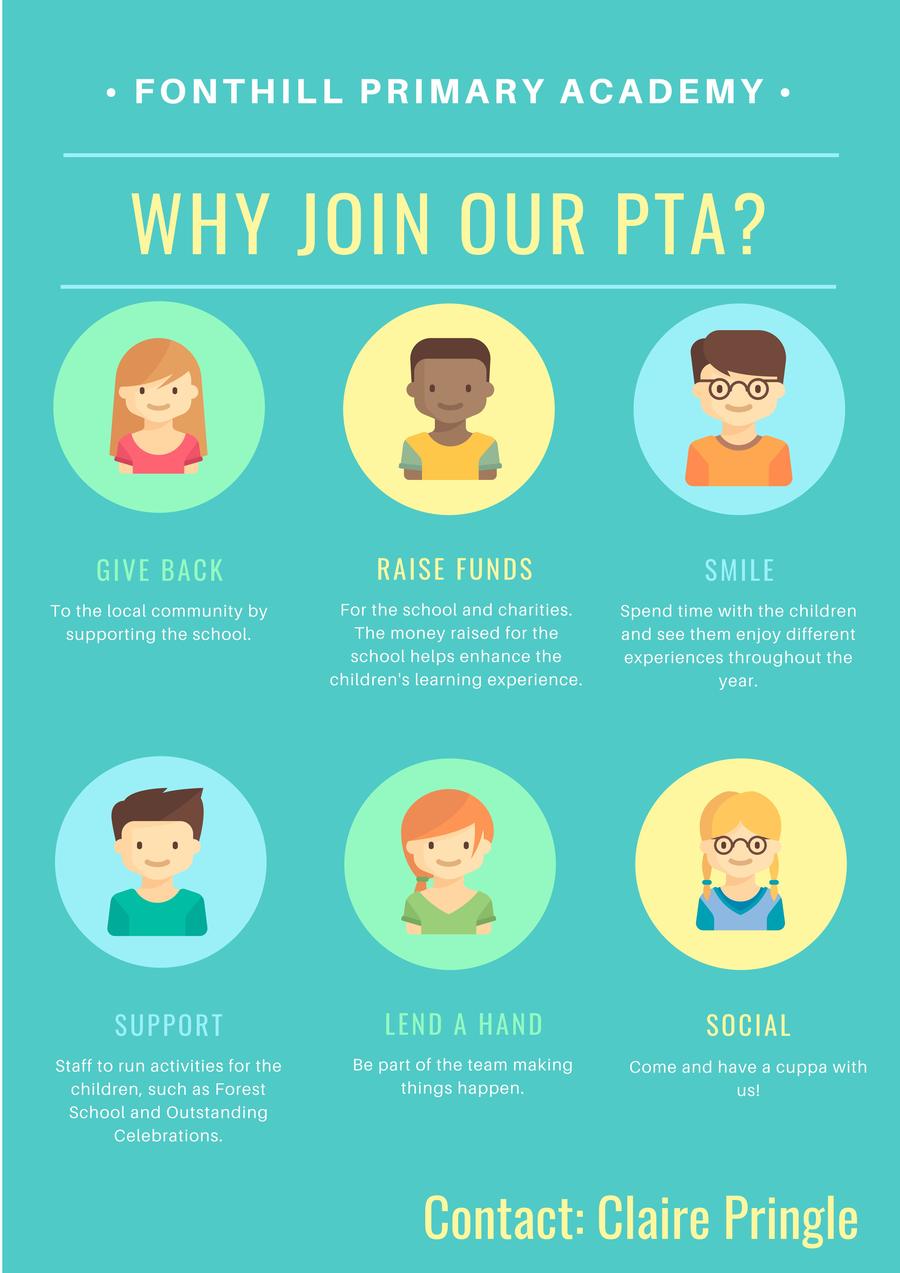 The PTA is always looking out for new members!
You can contact the PTA by calling the school or emailing them at