Welcome to Year Six
I am Miss Dyer, the Year 6 teacher. Welcome!
We are lucky enough to be supported in Year 6 by Miss Opoku.
This is the last and very important year of Primary School, it will also be the year that flies by! This year is all about your child becoming independent, ready for their transition to secondary school. It is vital, particularly in this final year, for your child to be a HERO:
Here
Everyday
Ready
On time
This year, the whole school is focussing on learning how to learn.
To be a good learner, you need to be on fire:
F – Focussed:
If we are being focussed, we will stay on task when we are doing work, not being distracted by anything. It also means that we are single minded and passionate to learn new things.
I – Independent:
We can work on our own, using our initiative to decide what to do and when. Also, we will aim to extend our learning at home, by reading and consolidating our in-school learning by finding out new things on our own.
R – Resilient:
What we do when we make mistakes is the key to our learning. Resilience means that we see an error as a chance to grow and to learn. It means that we keep going, even when work is challenging or takes us outside of our comfort zone.
E – Enthusiastic:
Passion is important in learning. It helps to drive you on and to make sure that learning is embedded into whole lives.
For home learning please can you use the following websites:
Maths - www.sumdog.com
Spelling - https://www.topmarks.co.uk/
If you have any questions, please don't hesitate to speak to me!
Miss Dyer
Term 1
We have settled in well to Year 6, during this term we enjoyed our Science/Art project about the Human Body and our visit to Unit DX. We have also started to learn African drumming, which everyone has really enjoyed.
In Literacy, we have been creating out own short narratives using a range of interesting images. The children have enjoyed the chance to be creative with their writing and show us their story writing skills.
In Maths, we are focusing on place value and number. The children are becoming great problem solvers and use a range of strategies to tackle each challenge.
We also spent a day learning so vital First Aid skills such as the recovery position and how to bandage someone who is bleeding.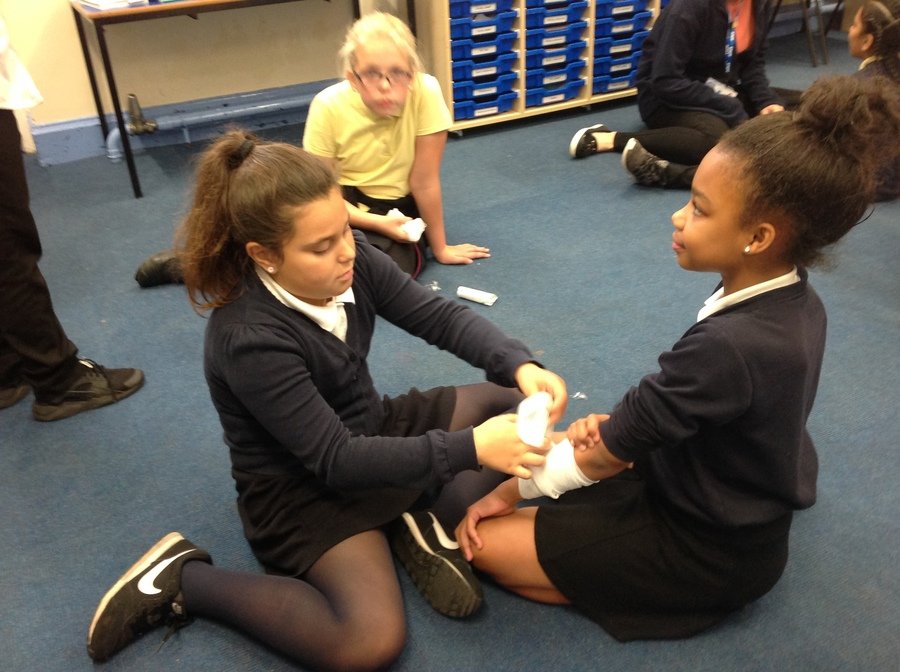 Term 2
We have been busy this term perfecting our drumming and Gaelic football skills, which led to a fantastic drumming performance to the whole school and some of the children competing in a Gaelic football tournament against other local schools. Well done Y6!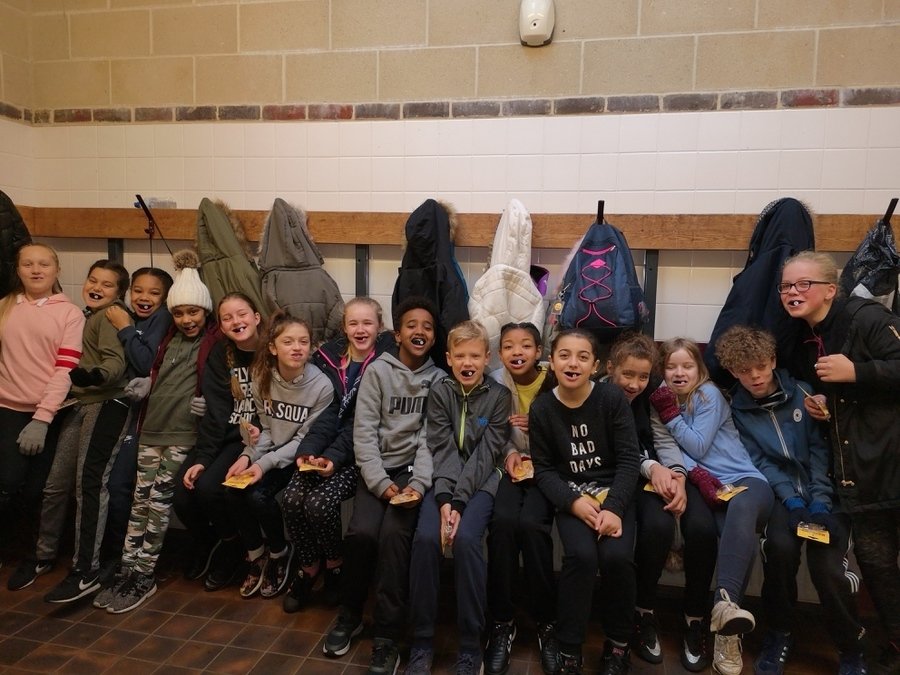 In Maths, we have started learning about fractions and decimals. It is an ever growing topic in Y6 and the children have tackled the challenges with lots of resilience.
In Literacy, we have been working hard on our grammatical terminology and focusing on linking our writing to our Word War topic.
Term 3
This term we have enjoyed our class book Skellig. We have really enjoyed learning about the characters and finding out what happens between Michael and Skellig. Over the term we spent time designing a new front cover for the book.
In Maths our focus has turned to percentages and algebra. Everyone has worked hard to find different percentages of numbers and understand how percentages, fractions and decimals link. Algebra seems like a foreign language when we started but everyone has worked hard to have some understanding of how to solve a range of problems involving algebra.
In Science we learnt about Light. The children solved scientific problems each lesson to discover the culprit of the crime that was committed at the beginning of the unit. Each problem developed their understanding of light further.
Term 4
This term we have enjoyed reading Floodland and writing about Pandora. We have created our own insects and wrote about them and their features.
We have enjoyed learning about Living Things in their Habitats in Science and have used some of the more technical terminology in our writing.
We've had a busy Maths term, our brains are full of geometry, direction and movement, ratio and proportion and statistics!!! Well done to everyone for working so hard over the last few weeks.
Term 5
This has been a stressful term for Year 6 and I'm pleased to say we have come out of the other side still smiling! Everyone has worked extremely hard practising their skills and preparing themselves for their SATs papers.
We enjoyed reading The Fire-maker's Daughter by Phillip Pullman whilst we relaxed after our daily mile each day.
At the end of term we celebrated by creating a Chinese feast linked to our Shang Dynasty topic in History, which will be spending more time on next term.
WELL DONE Y6!!!