welcome to fonthill Nursery
Hello, my name is Mrs Welti and I am the Nursery class teacher. In our Nursery we also have Mrs Thompson, our nursery nurse, Miss Metcalfe our apprentice TA. Between us all we aim to support our children in their play, learning and wellbeing.
Please enjoy looking at our information page and all of the high quality experiences we have here at Fonthill Nursery.
We are a Local Authority Nursery School in Bristol which takes children from the term of their 3rd birthday. We are staffed by qualified Nursery Teachers, Nursery Nurses and support staff, all of whom have extensive experience of working with young children.
The Nursery is open between 8.45am and 11.45am Monday to Friday
Fonthill is an inclusive school which welcomes all children from all communities.
All children over the age of 3 are entitled to 15 hours free early years education.
Drop in sessions: If you would like to come and have a look around our Nursery please call the office and let us know. We run sessions from 9.30am - 10.30am every Friday.
Prospectus: We are in the process of revising our prospectus if you would like to receive a copy please call the office.
We still have a few places available. If you would like to register your child for a place, ring the School on 0117 3772550
Take a look at what we have learning in Nursery by clicking on this link...
Take a look at what our nursery children have been doing in their first term at Fonthill...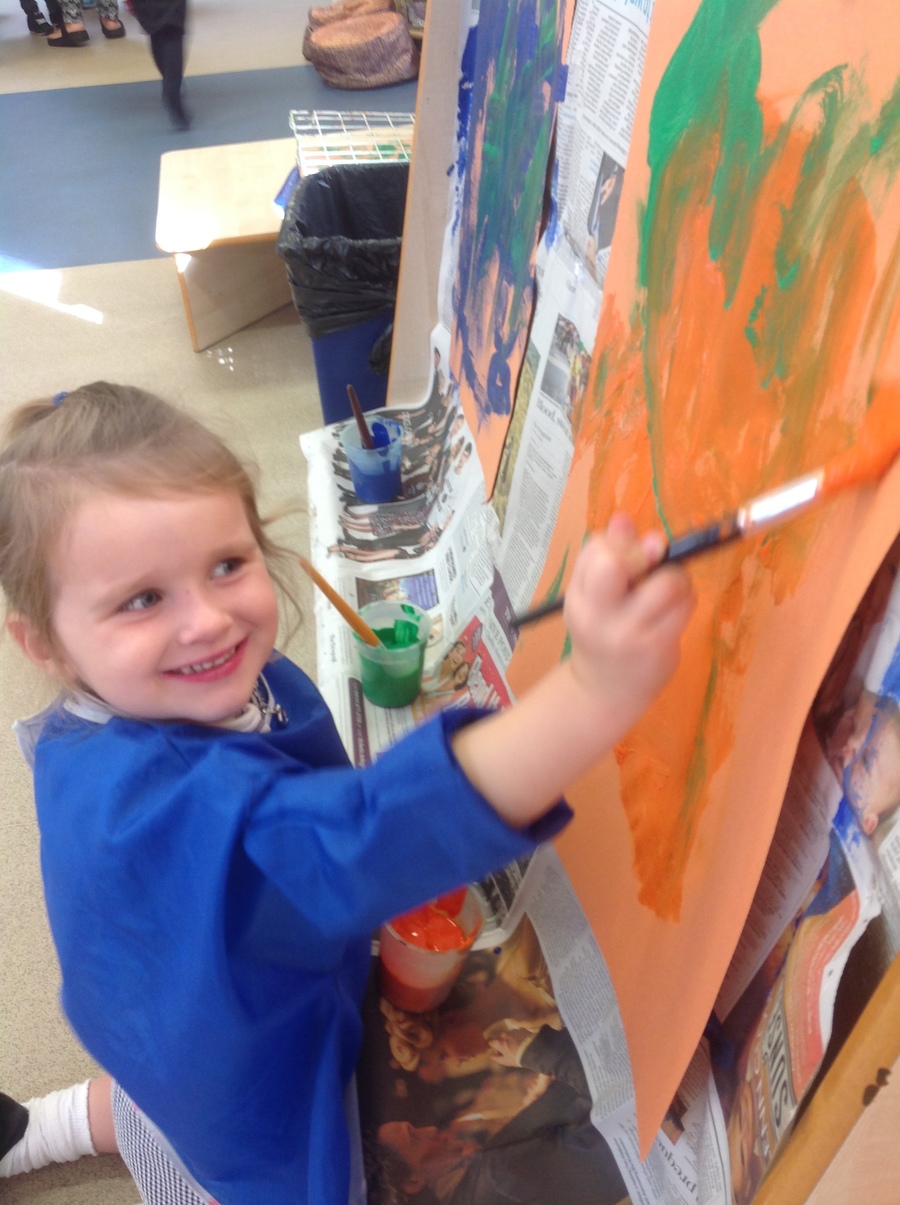 Molly chooses to paint a picture of her 'Mummy' using a range of colours from the pots.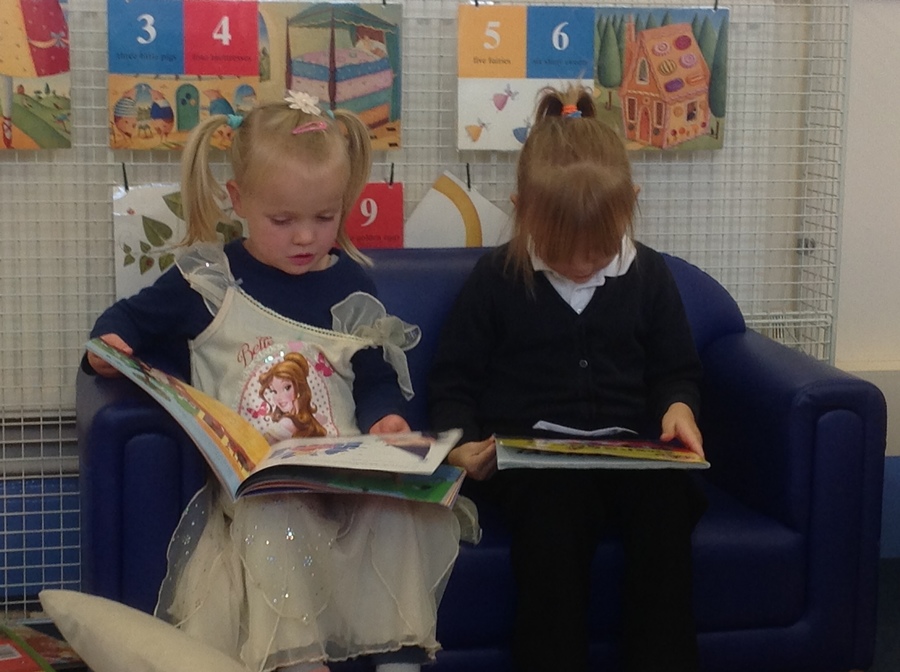 The children take a break from all of their busy play to have a quiet read in the cosy book corner.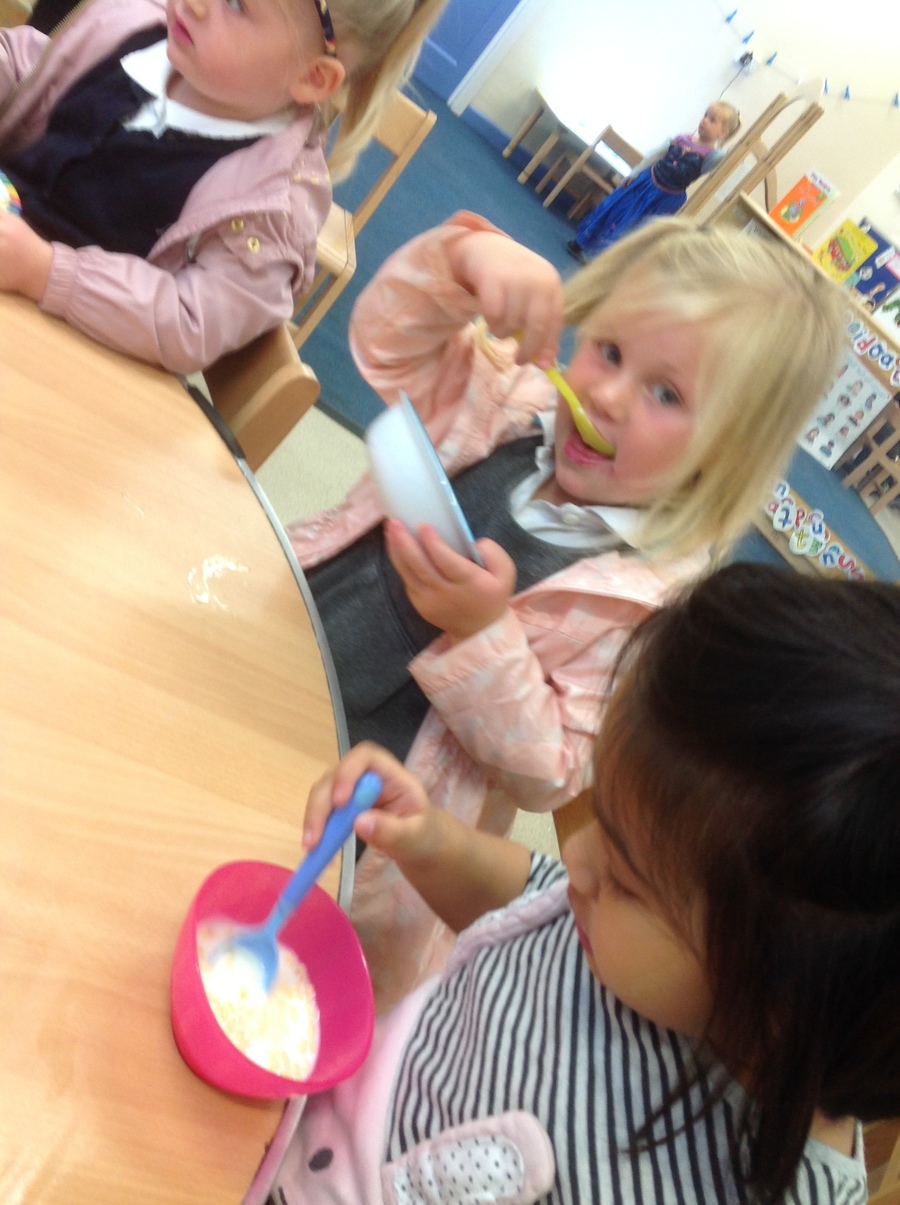 Every morning the children sit together to have cereal and chat!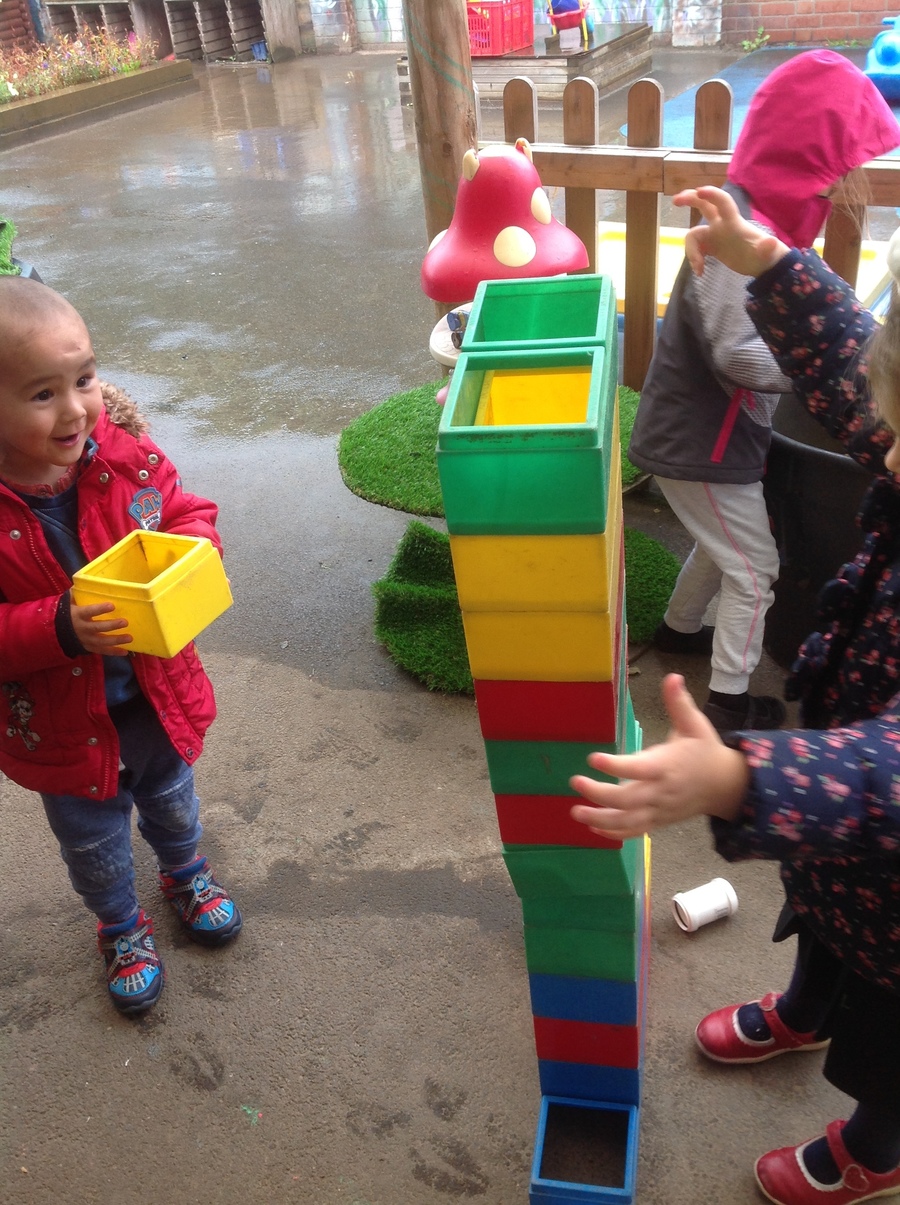 Watch out, its going to fall!
Alixander counts how many bricks he can build on top of each other to make a 'tall tower'.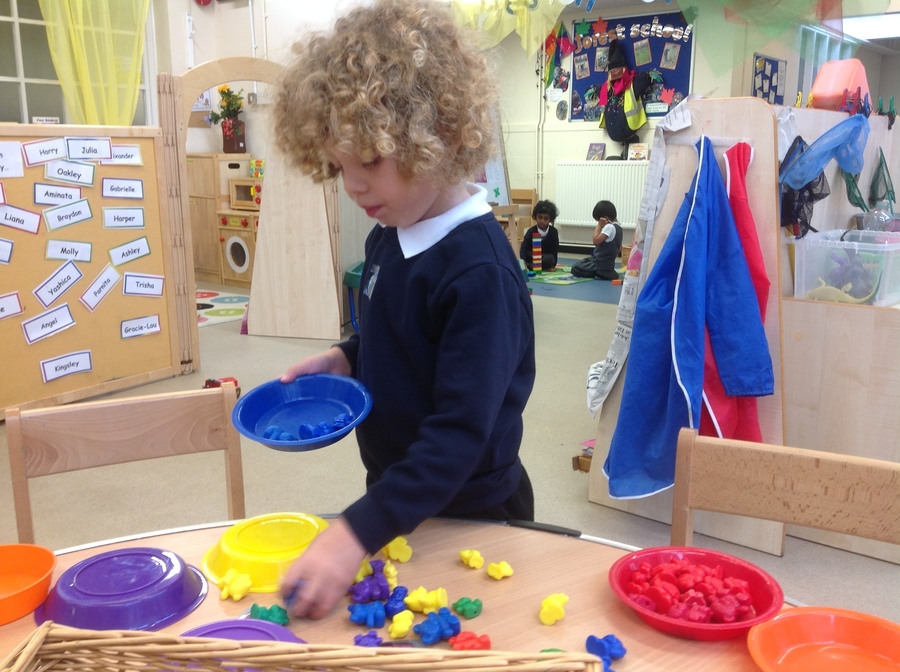 Ashley is great at sorting!
Here, he sorts the colours of teddies into their corresponding pots.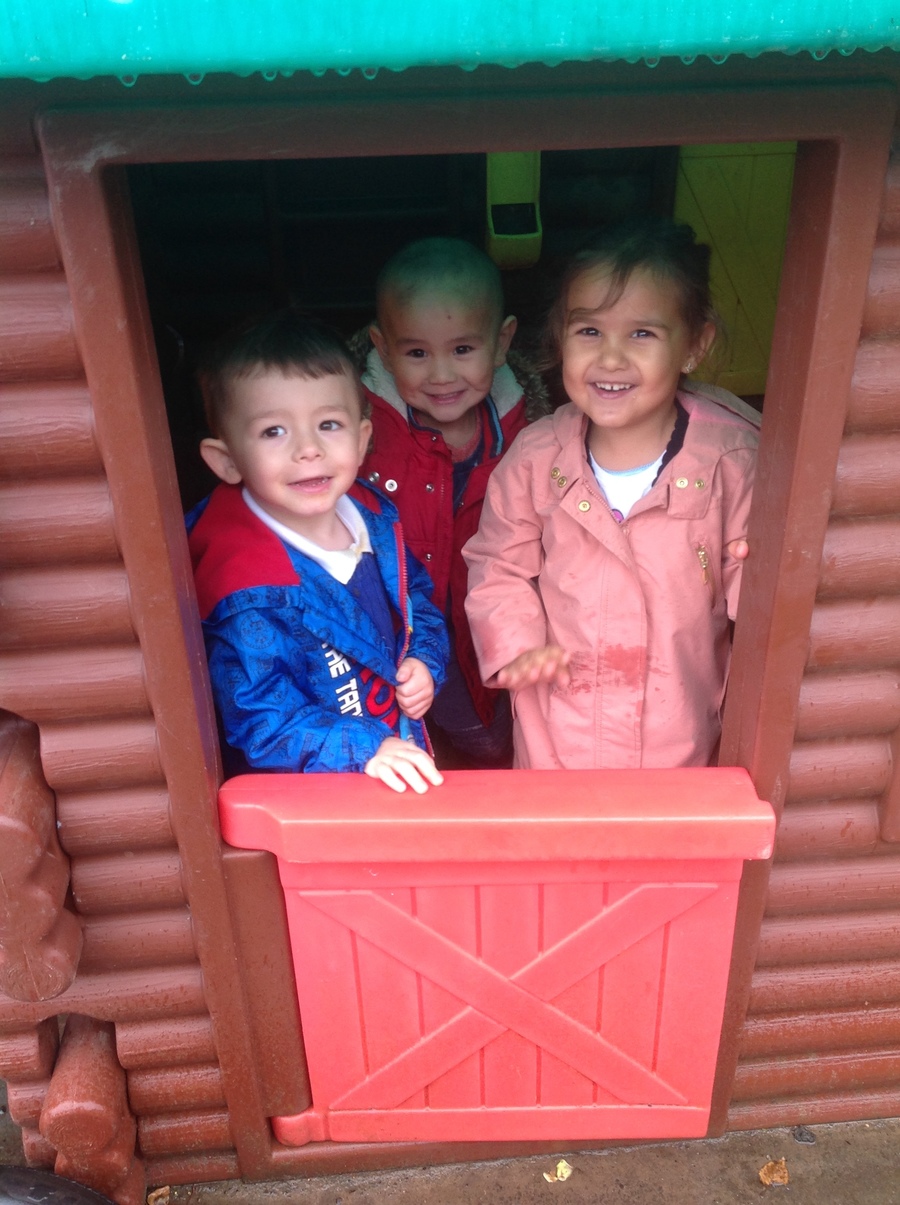 Hello everyone!
The children play in the outdoor log cabin, making grass tea and mud pies from their mud kitchen.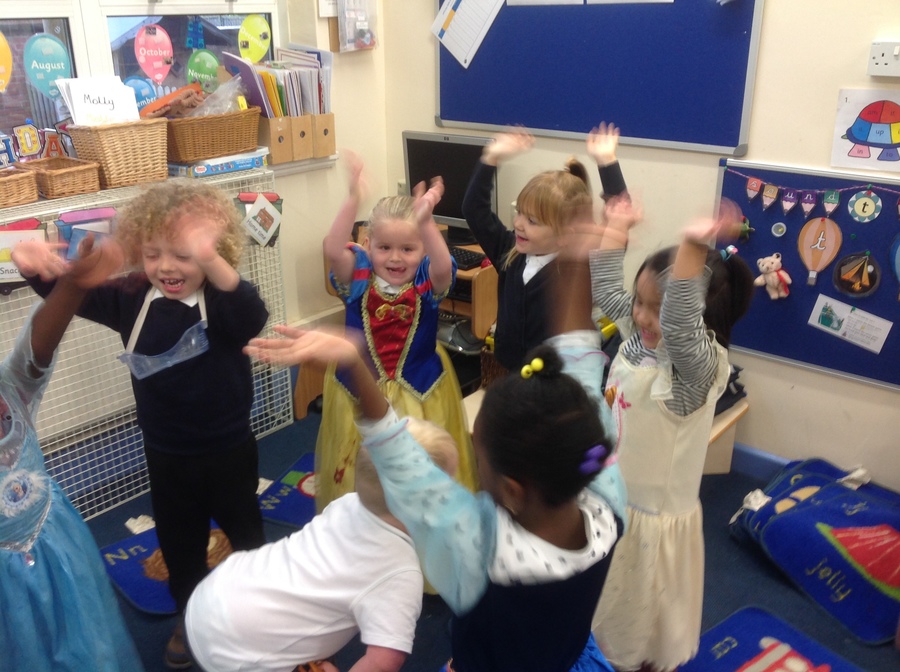 'Let it go! Let it go!'
Here the children's interests are embedded in their play as they sing and dance along to their favourite song. They also dress up and act out the characters roles from Frozen.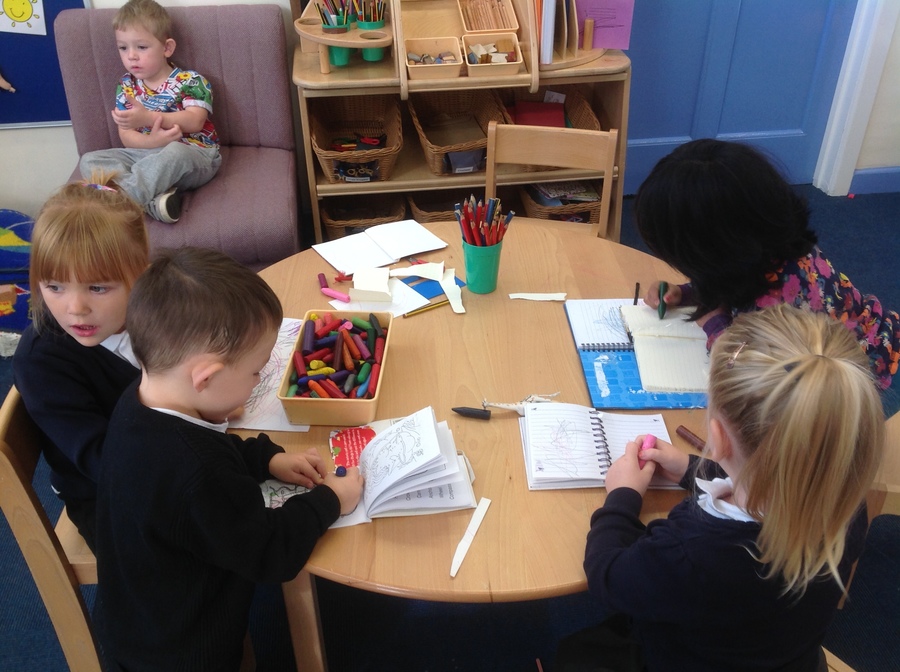 Mark Making Time!
The children are engrossed in making marks of all kinds, whilst also practicing writing letter formation.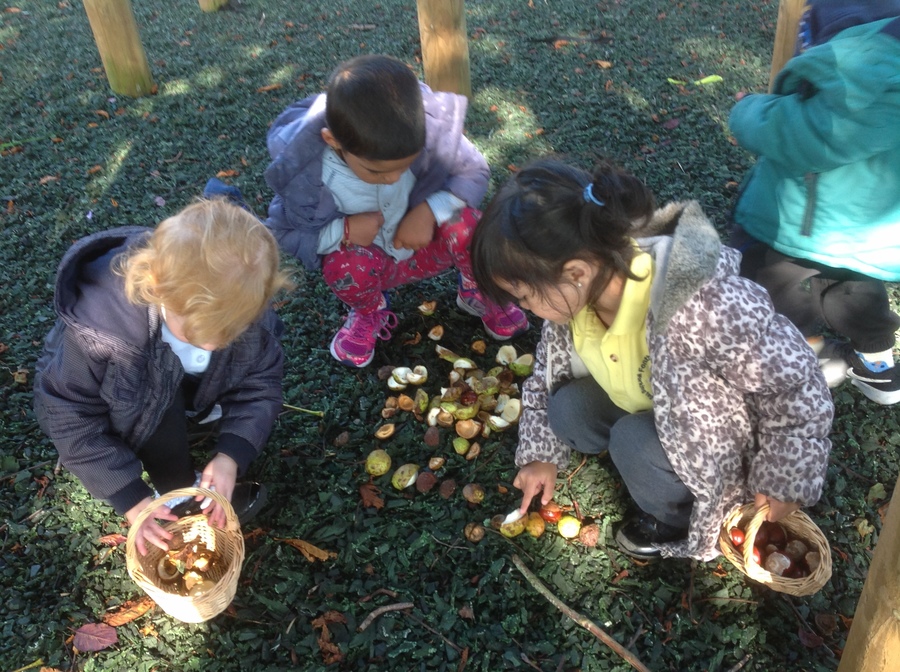 As its autumn time our children like to go on conker hunts under our chestnut tree.
They have a go at opening the conker shells in lots of different ways.