There are many elements to the teaching and learning of Maths: it is not only the ability to calculate (being mathematically fluent) but also the ability to apply these skills to real life scenarios (solve problems and investigate) and also to talk knowledgably about mathematical working (reasoning).
'Mastery' Principles through a Phased Approach
At Fonthill, we value the principles behind the Mastery approach to teaching Maths, however many of our lessons are taught through the phased approach in order to meet the varying needs of the children in the class. The teacher will always work with every group in the class, and pay particular attention to the children who are just below age-related expectations in order to close the gap. We quickly identify children who need support to achieve their curriculum objectives and providing high quality support in personalised intervention sessions by Teachers and Teaching Assistants. Where there is a TA in class, they will support different groups throughout a lesson.
The depth of learning principles allow children to enjoy a range of investigations, activities and games, which really consolidates their understanding and ensures they are best prepared for their next academic year. In this way, they are applying their understanding and skills in different (and often real-life) contexts.
Calculation Policy Values and Aims
The calculation policy was written with the whole school team in 2014. The document outlines not only the progression of written methods, but also the theory and principles behind these methods. The Maths Policy and Calculation Policy can be found on the Policy page of our website.
Resources, images and the Bar Method
Fonthill teachers use a range of resources to support children throughout their Maths learning, including when learning new content.
We believe in the concrete – pictorial – abstract principle, where children need to use resources to 'do' and 'see' the Maths, before using images, and then being able to work independently. This does not just happen during children's early years, but throughout their Maths learning. For example, Upper Key Stage 2 children would use Base10 resources to 'see' calculations with decimals before being able to 'do' the Maths without them.
Numicon is key feature of our EYFS and early KS1 children's Maths learning – it is used in play and in explicit teaching of number facts / early calculation. Dienes are used for Y2 onwards to demonstrate calculation strategies, including those with decimals, and cuisinaire rods are also used, particularly when learning fractions.
Images are also a key feature of our Maths teaching and learning. They support children to understand the Maths (when it is related to real life) and indeed children are encouraged to 'show' the Maths by drawing their own images. (Can they draw 3 x 5 to demonstrate an understanding of arrays.) They also invent and solve their own word problems from a range of mathematically rich illustrations.
The Bar Method is used to support children in understanding and solving word problems. It begins in Y1, where 1 symbol represents 1 unit, and progresses up the school where the bar represents a quantity.
Reasoning
Being able to talk about Maths, explain what is happening and use it to solve problems is a very important part of Maths at Fonthill. Children are encouraged to talk about their Maths every session and there is written evidence of this in books. Problem solving, activities and investigations are a key part of a sequence of Maths lessons; again, this is evident within the children's Maths books.
Maths assessment
The children complete a 'Big Maths' (cold) assessment once a term before a unit of work is carried out. This enables the teacher to know exactly how to pitch that unit's teaching. The children will then complete another 'Big Maths' assessment a couple of weeks after the teaching, in order to demonstrate what they can do. This Big Maths assessment supports teacher assessment of a child's attainment, together with any formal test papers.
Click on this link to the National Curriculum Page for Maths
Have you ever wondered what happens during a day at Fonthill?
Here is a snapshot of what Fonthill's mathematicians do on a daily basis, from our little Nursery stars, all the way to our big, brainy Year 6s!
Lots of singing could be heard from the Nursery children! Some were singing along to '5 little speckled frogs' as they played in the water and others were singing along with the number game on the interactive whiteboard. Some children were even practising writing their numbers and matching numerals to the Numicon shapes.
The reception children were problem solving without realising it! Some were working out which Numicon piece came next in Miss Williams' patterns and others were copying patterns made with multi-link. Bobby and Tomasz were busy weighing dice on the balance scales to see whether they balanced!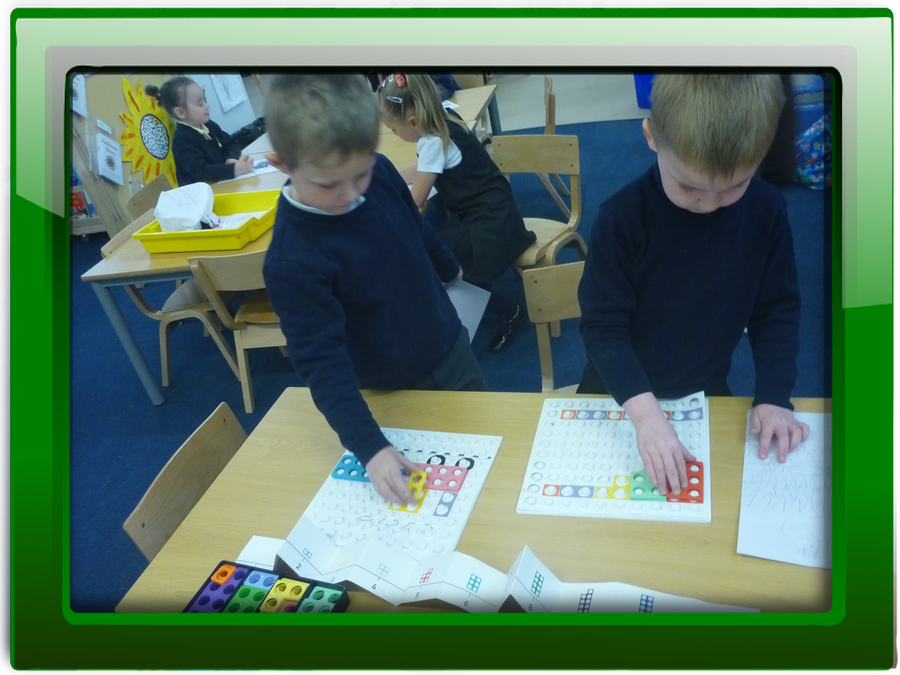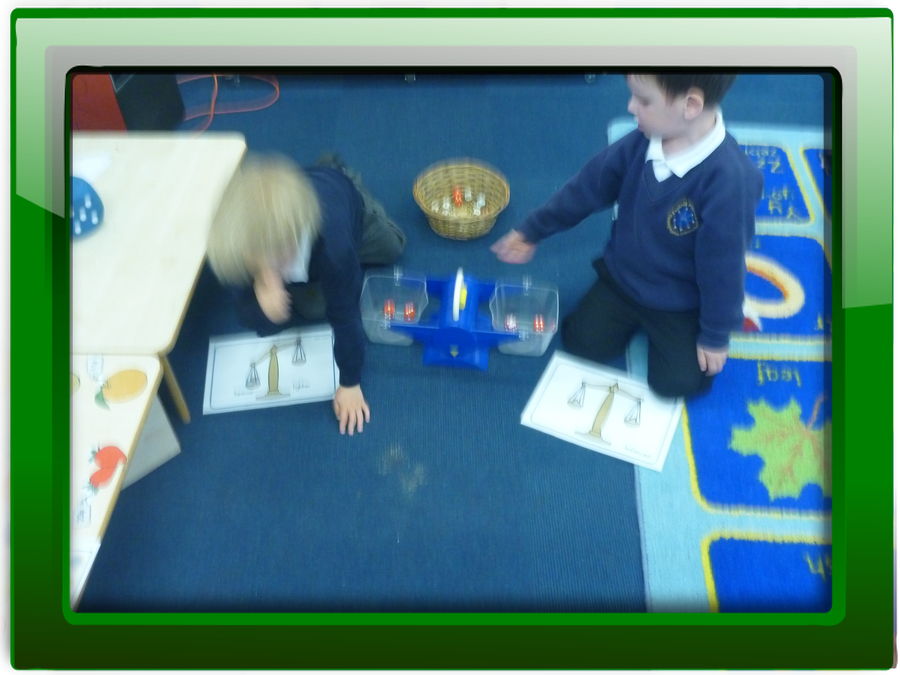 The key stage 1 children were finding out which shapes could be halved, and which shapes could be halved in more than one way. Some children were even learning what a quarter was! The Year 2 children were calculating which mug had the largest capacity for Miss Carpenter's cup of tea. (A very important job!)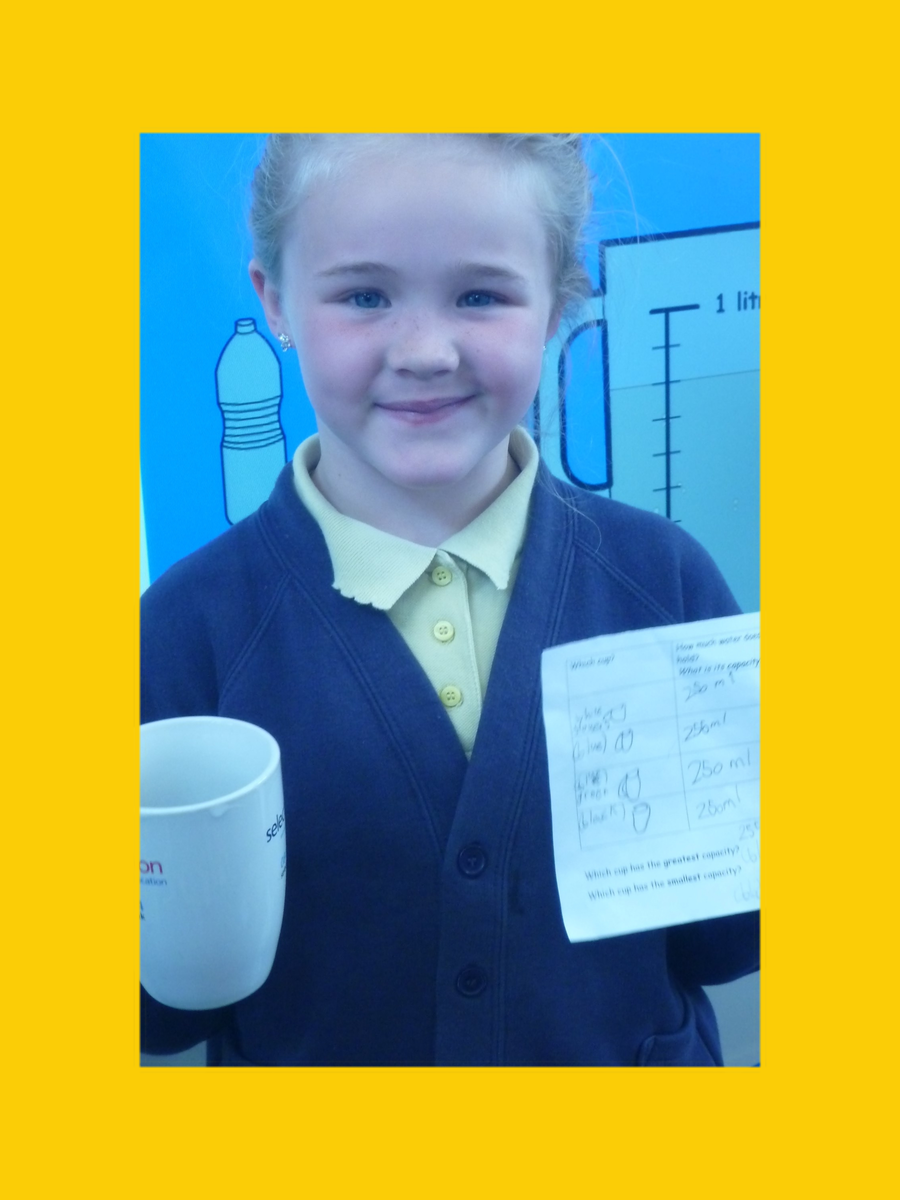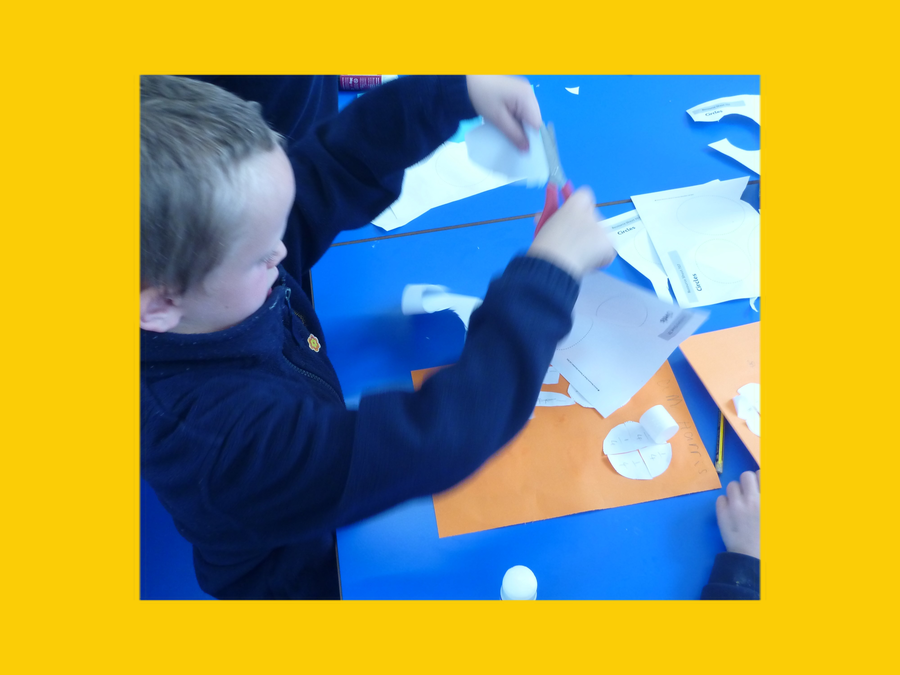 In Year 3 and 4 the children were in full on fraction mode! Some of them were using cups of rice to visualize fractions of a whole, and some were using Cuisenaire rods to make equivalent fractions. Mr Reese was also busy with his Maths set, using thermometers to read the temperature of the room, and then the temperature of each other.…luckily no one was sent home with a temperature!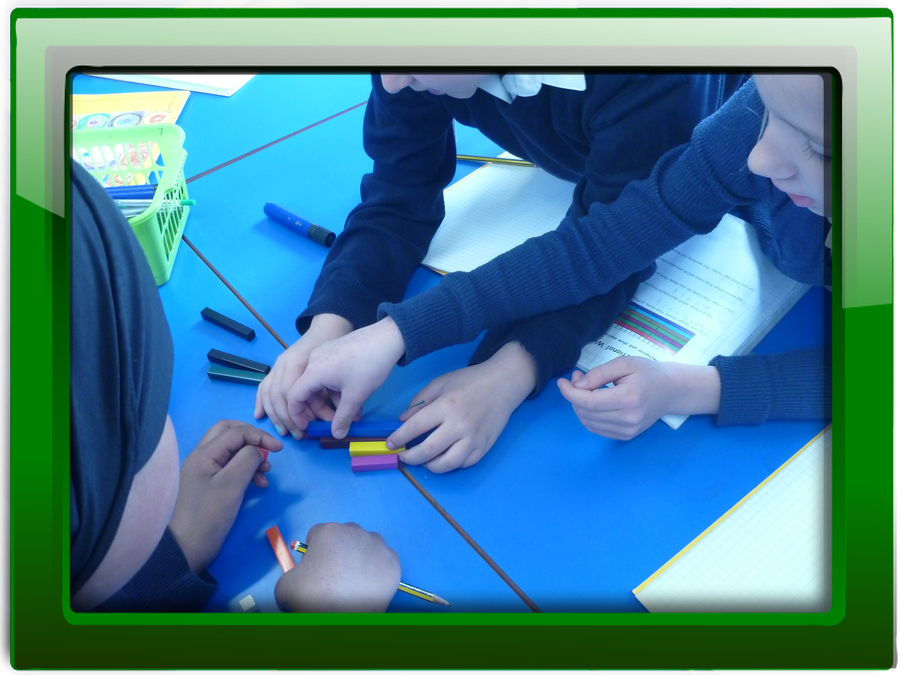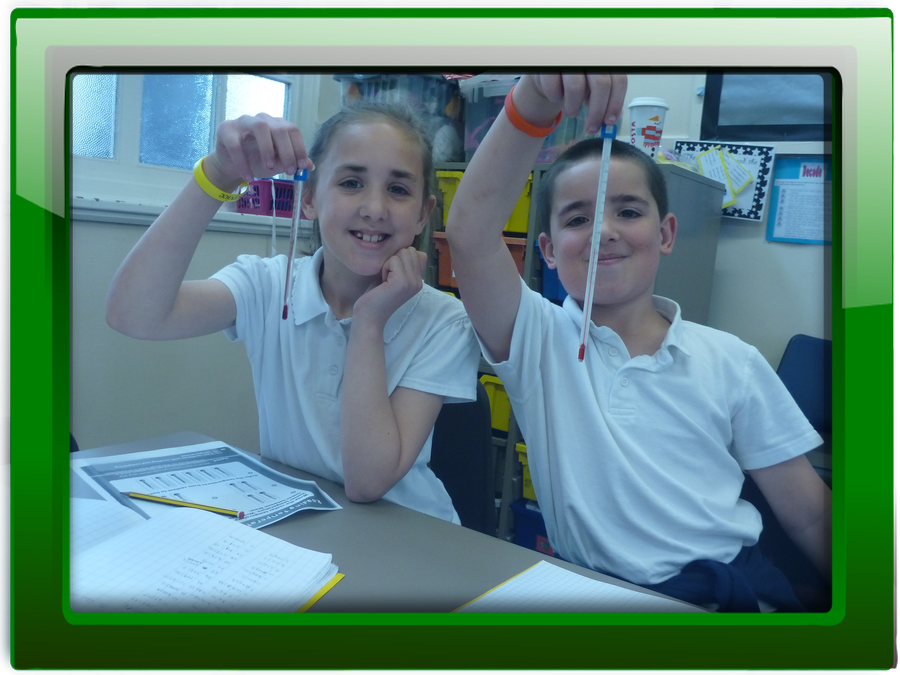 Along the corridor in Year 5 the children were buying and selling Mrs Absalom's school books! They had set the price for each book (after considering how valuable they thought each one was) and then bought them from each other. Each time they were counting on to work out the change, and used model coins to give the correct amount in the most efficient way. They have already been signed up to help the school accounts in the office!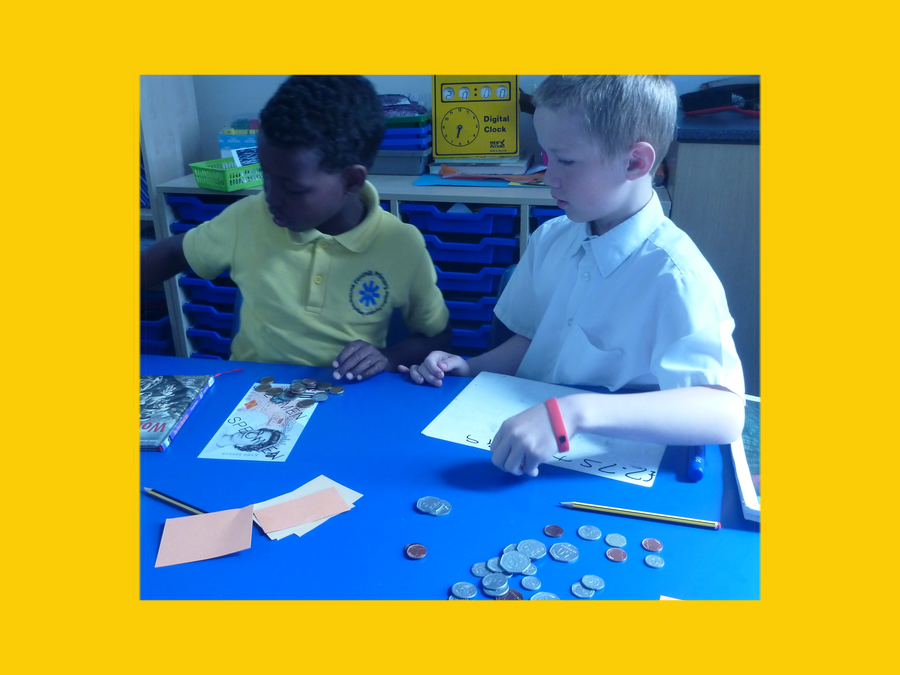 Year 6 were fully engrossed in their SATs preparation work – in fact, not a peep could be heard from them except the scrape of pencils! Although, after each practise question, the room was then full of conversation and discussion about the methods and different problem solving strategies they had used.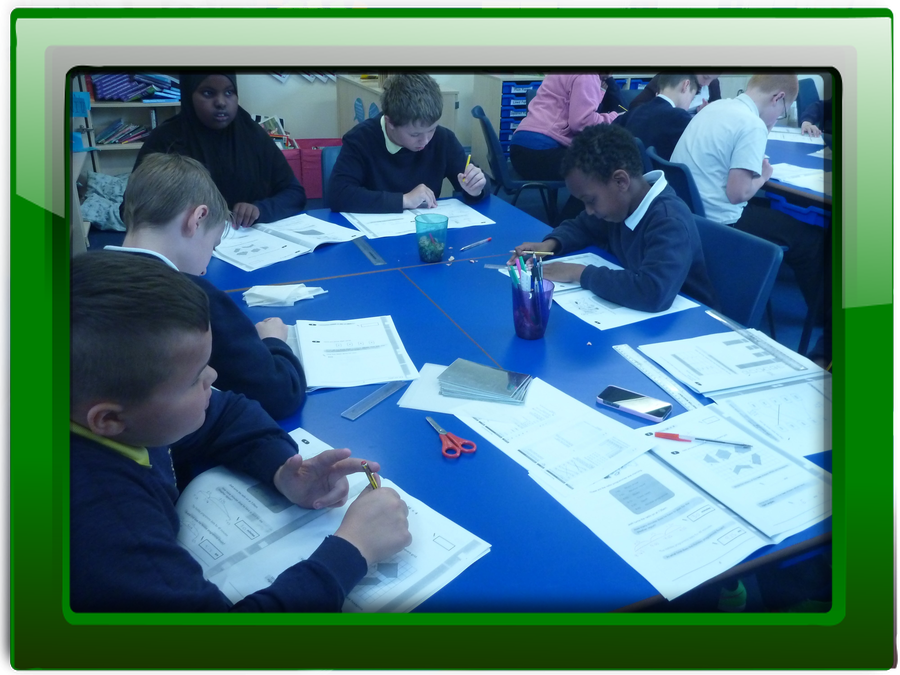 So as you can see, Fonthill's children are fully engaged and active in their Maths learning. Maths forms a key part of their curriculum here, and they thoroughly enjoy the range of activities they complete, and the range of resources they use to support their learning.