We unveiled Feathers during assembly. Kate from the Grand Appeal came to tell the children about the Gromit Unleashed 2 trail which is happening this summer, and about the great work Wallace & Gromit's Grand Appeal does.
Destiny & Jack unveiled Feathers.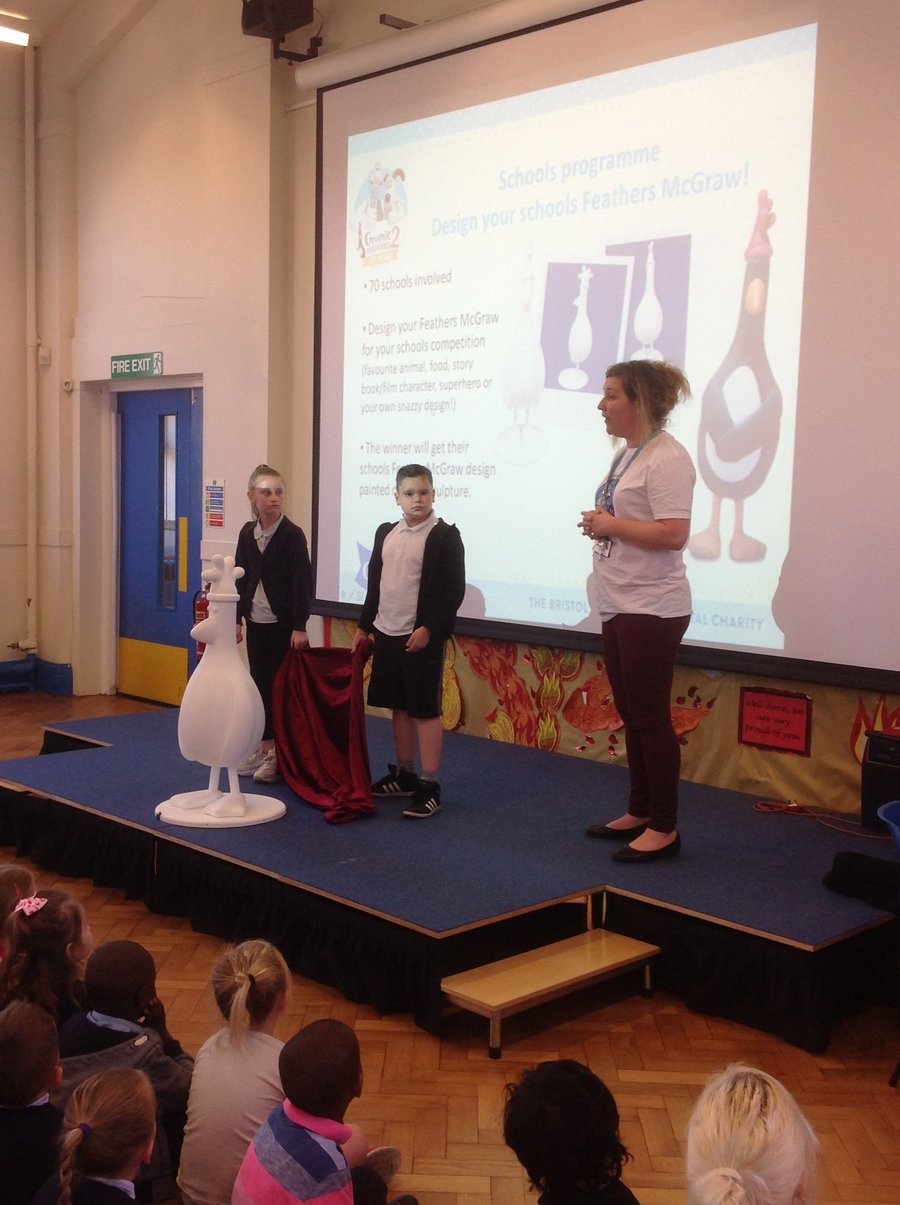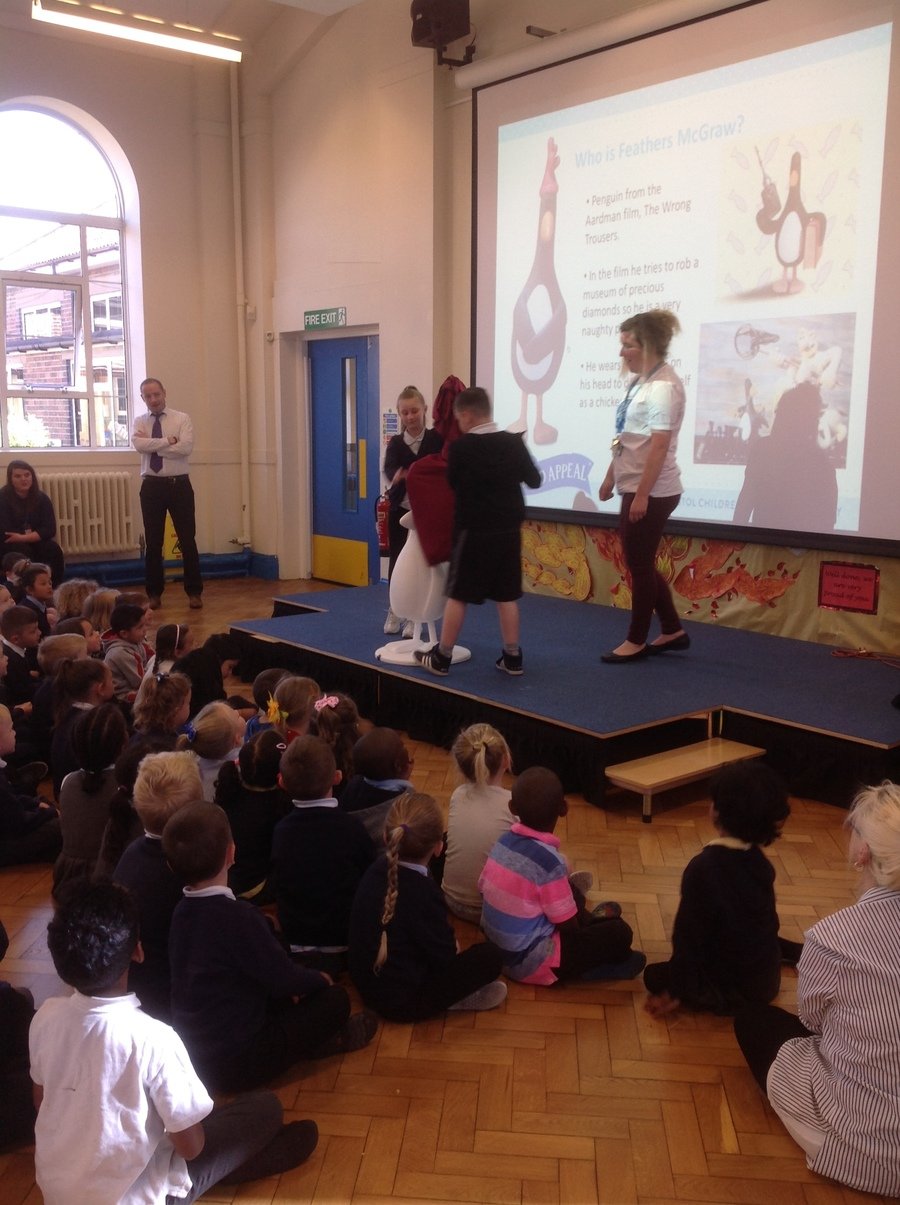 The children were asked to design the base colours for Feathers.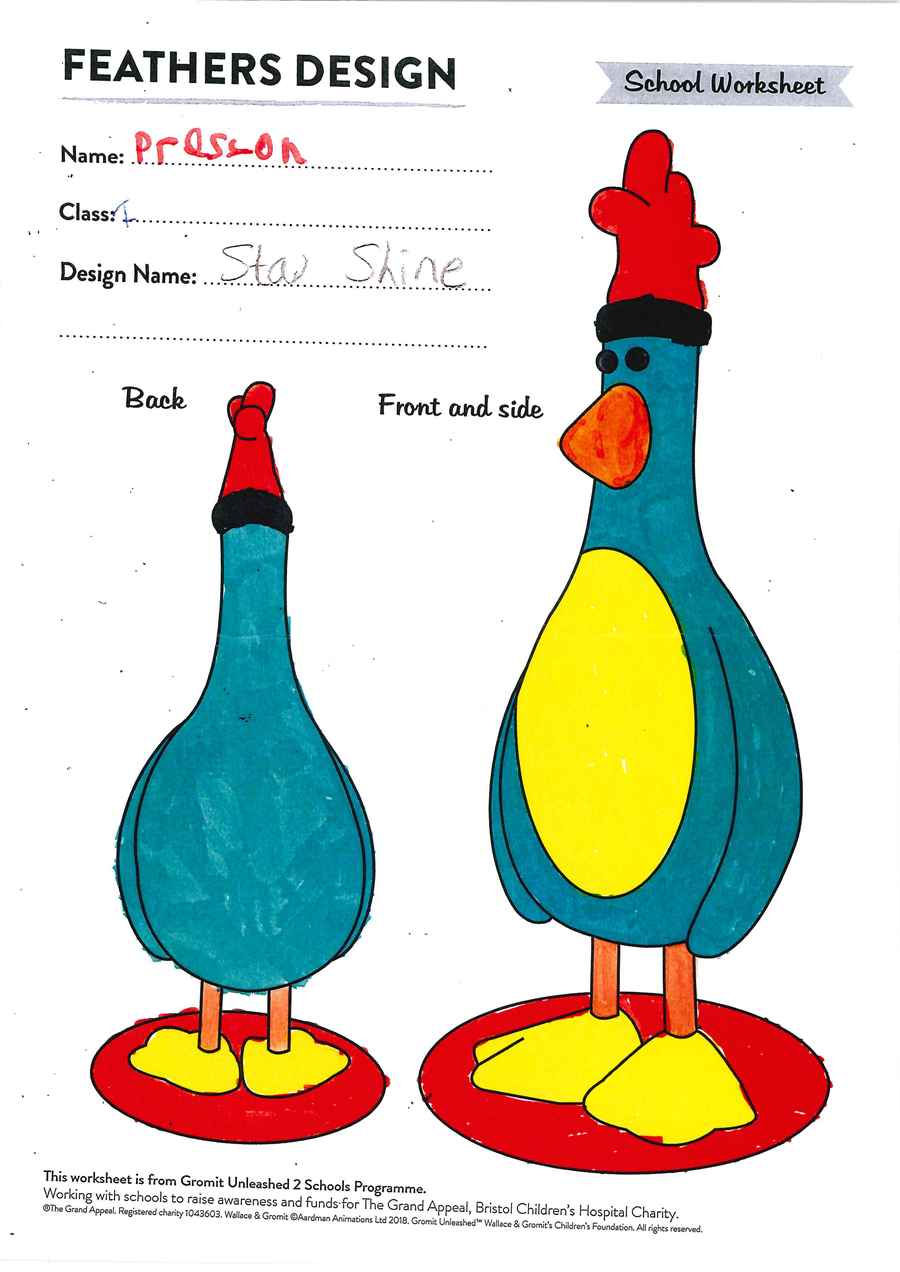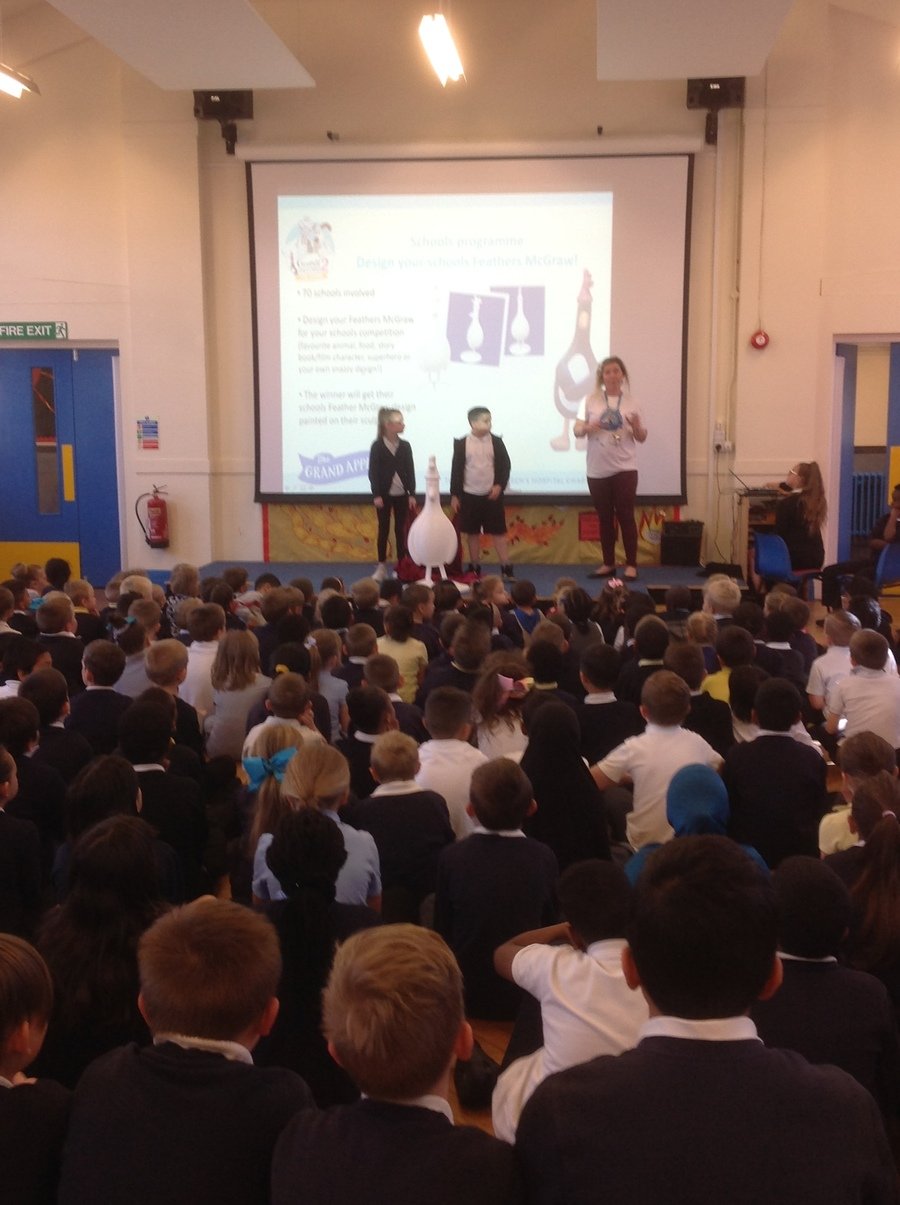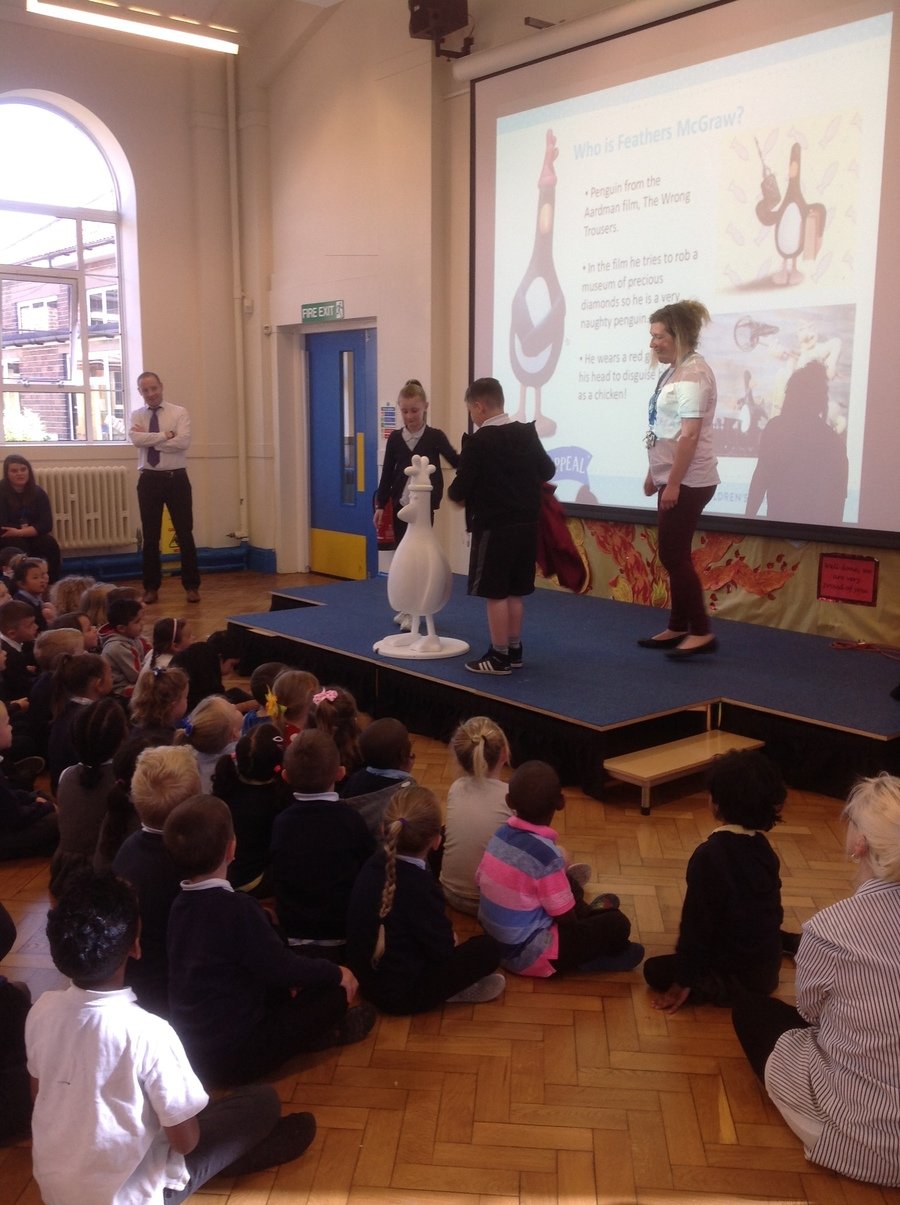 Jo (TA) Jackie (Assistant Business Manager & Liz (PTFA) judged the fantastic entries and made the decision to use two designs.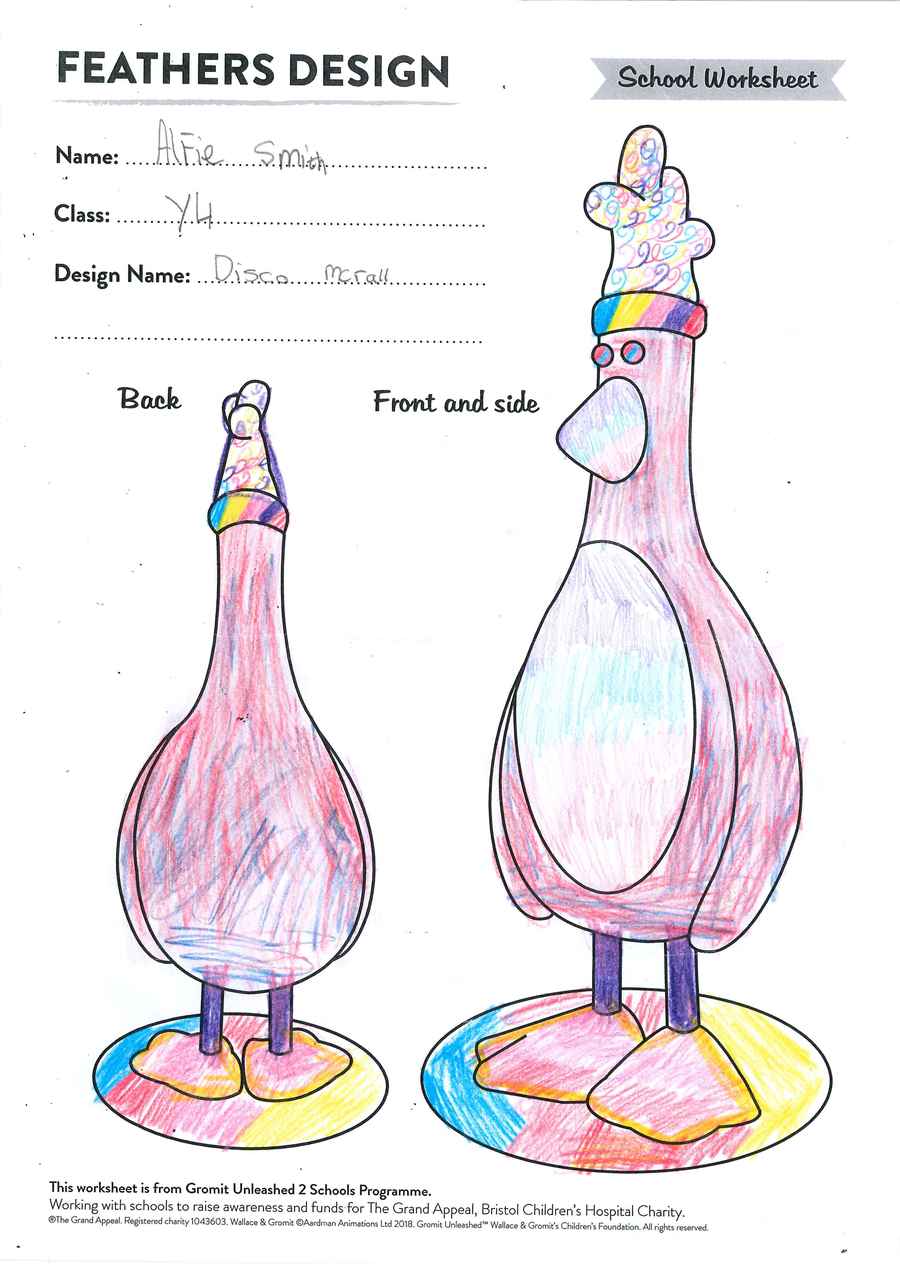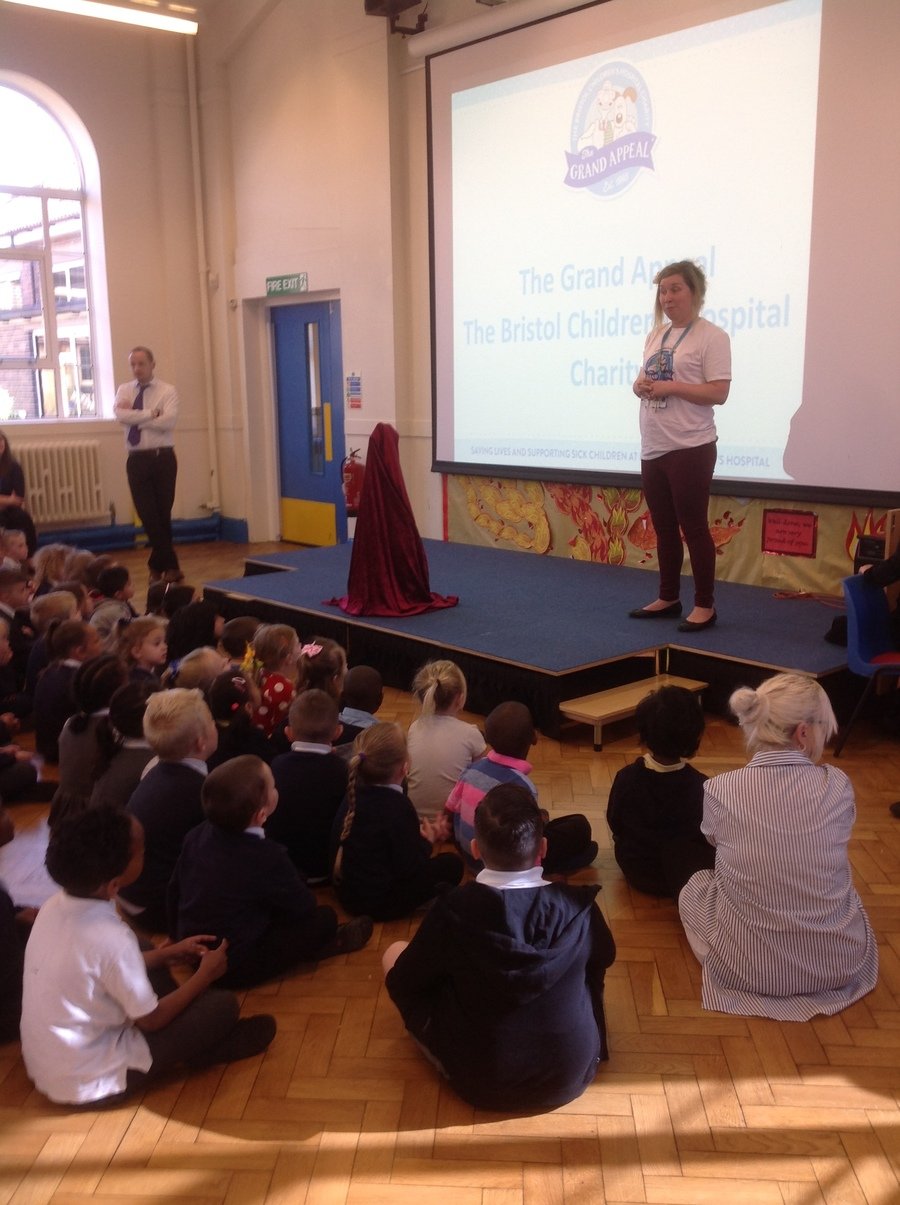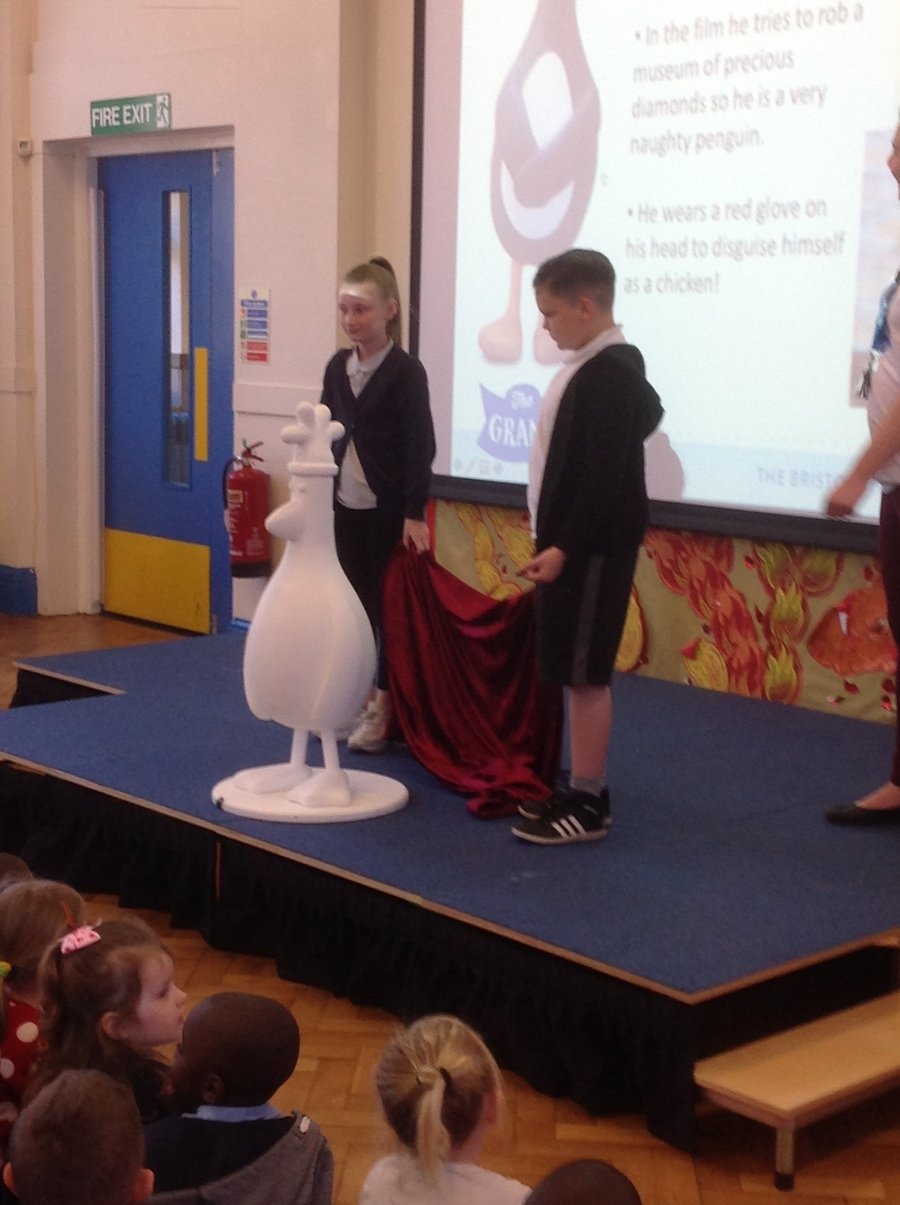 We will be taking part in The Wrong Trousers Day to raise money for The Grand Appeal.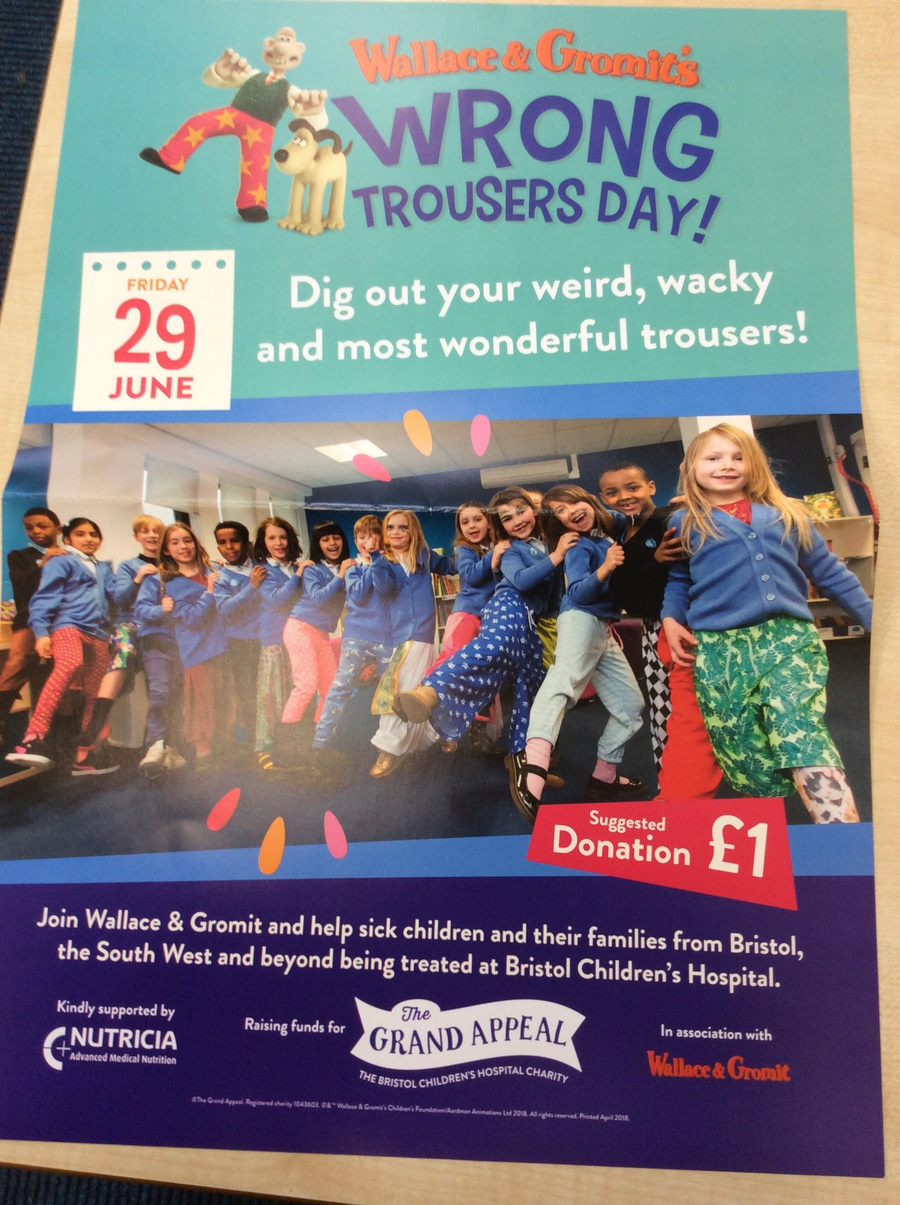 The staff and pupils get busy decorating.....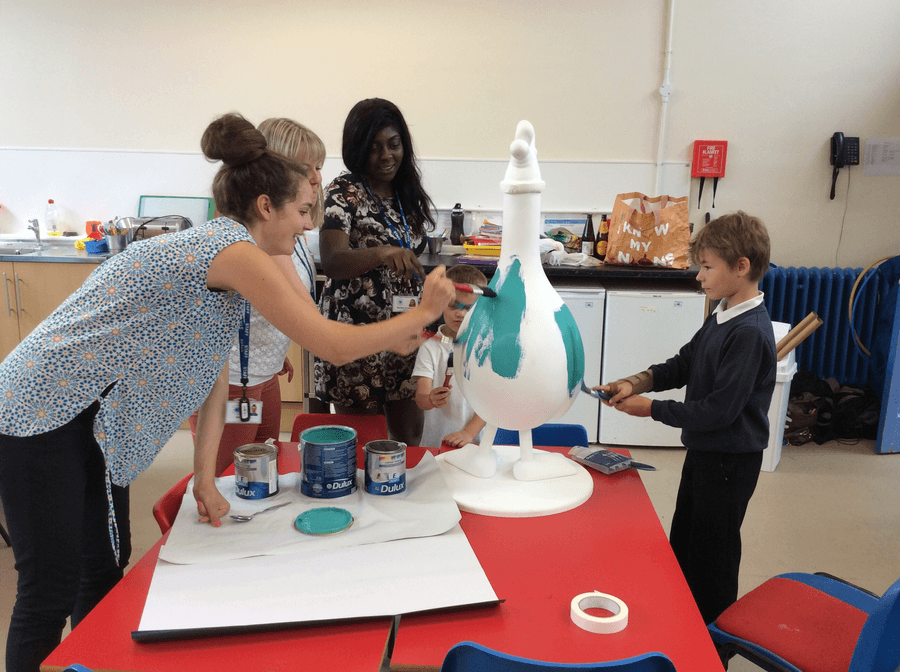 The first colour is on......
Miss Knight has a go.....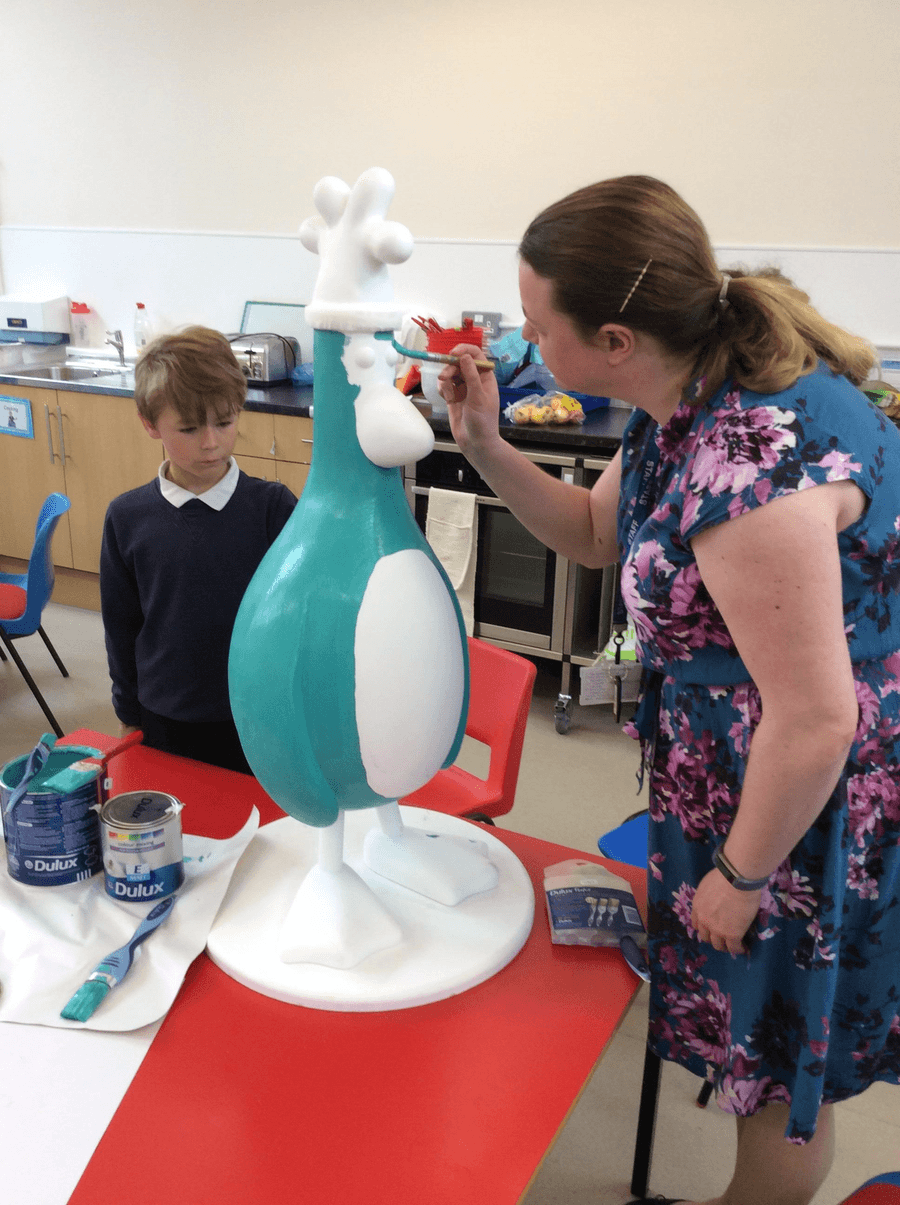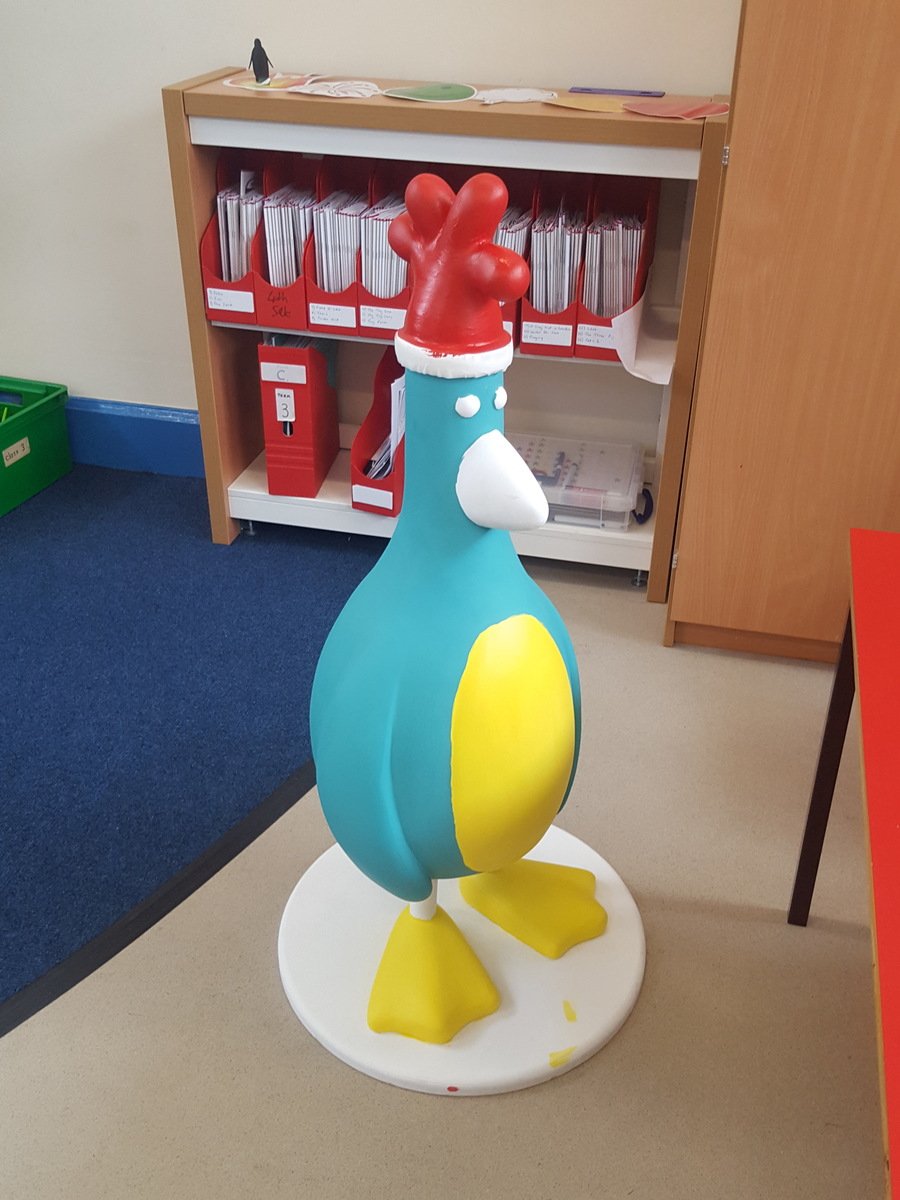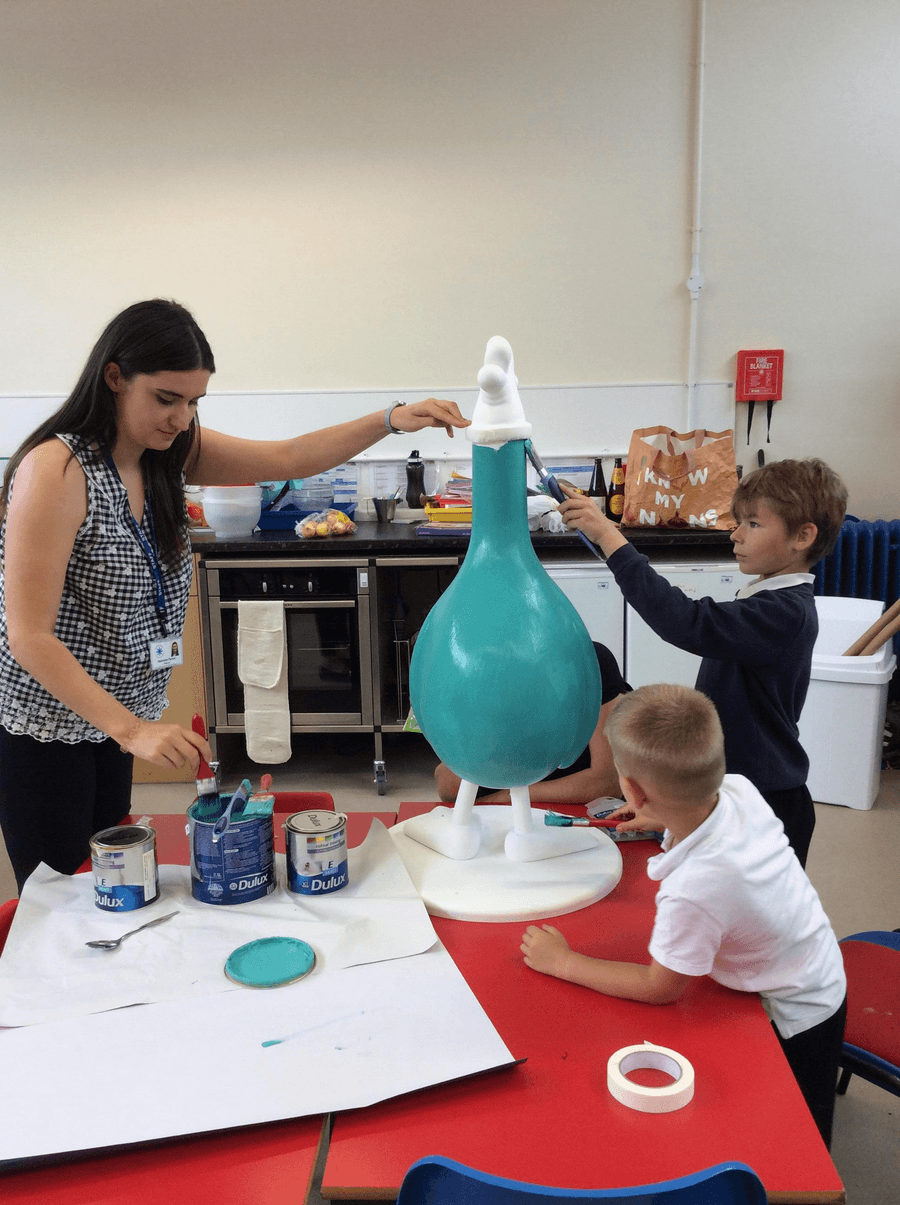 He's nearly complete..........